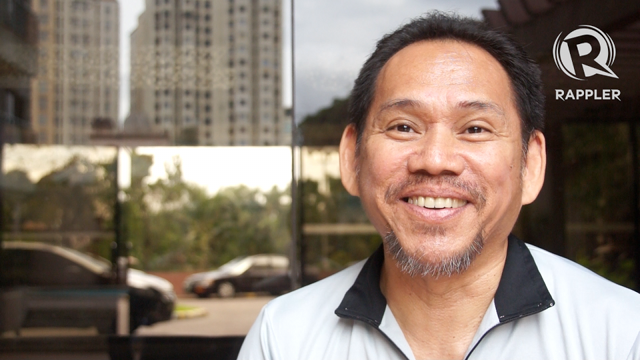 GLOBAL RUNNER. Cesar Guarin has already completed 16,284 km of his more than 40,000 km run around the world. Photo by Katherine Visconti.
MANILA, Philippines - 
Broken Olympic dreams defeat even the toughest of athletes. 
But a Filipino runner shows everyone why failure can never keep a good man down. 
Katherine Visconti reports.
While many of us have trouble trudging to the gym, this 57-year-old wants to run around the world. 

People say this is extreme, this is insane!
CESAR GUARIN
RUNNER
Cesar Guarin will have to run over 40 thousand kilometers to circle the globe. He plans to cross 42 countries.

He's already a third of the way through. 
He still has to cover a distance roughly 14 times the length of the Philippines.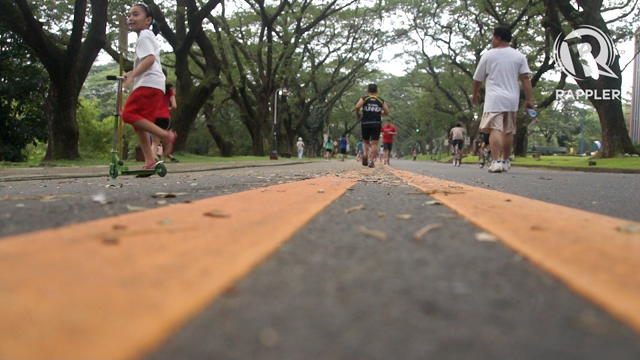 TRAINING. Above Cesar Guarin runs around the track at University of the Philippines to prepare for the next leg of his run, which will bring him to the Middle East. Photo by Katherine Visconti.
If Cesar succeeds, he will be the first Filipino and the first Asian to join a handful of global runners.

He says his favorite part of the journey is seeing other Filipinos working far from home. He can always count on them for a warm welcome.
Doing this global run, I don't think about the physical challenge. What I think about is how can this be a significant event for the Filipino.
CESAR GUARIN
RUNNER
Like most success stories, Cesar's is rooted in failure. 
30 years ago, he wanted to be the first Filipino runner to win a gold medal in the Olympics. It's a feat the country still has not achieved.
I did not make the trials. I'm not made to run fast, so every time I train for speed, my knees would really bog down.
CESAR GUARIN
RUNNER
The first time Cesar didn't qualify for the Olympics, he ran across the Philippines to get over his frustration. The second time, he ran across the US.

On each leg of his race, Cesar typically runs 50 to 60 kilometers a day.

He plans to take off for the Middle East in February. He says it will probably take 4 more years to complete the incredible test of endurance.

And what then? Cesar's sure of one thing, he will keep running.
I realize I want to do this until maybe I shut down. I look forward to it. I don't think 50,000 kilometers or maybe more, I just want to keep doing it.
CESAR GUARIN
RUNNER
Katherine Visconti, Rappler, Manila. - Rappler.com